FREE shipping on orders over $40
True beauty starts within
Biosil is a unique, high-quality supplement—the only supplement that protects and replenishes your own collagen production. Enhance your natural beauty with Biosil, strengthen your hair, skin & nails. Real results. Clinically proven.
TrustScore
4.2
|
119
reviews
FREE shipping on orders over $40
Trust the power of your own body
Biosil's active ingredient, ch-OSA®, has a unique 2-in-1 effect, activating your body's own production of collagen, keratin, and elastin, while simultaneously protecting existing levels of collagen from degradation.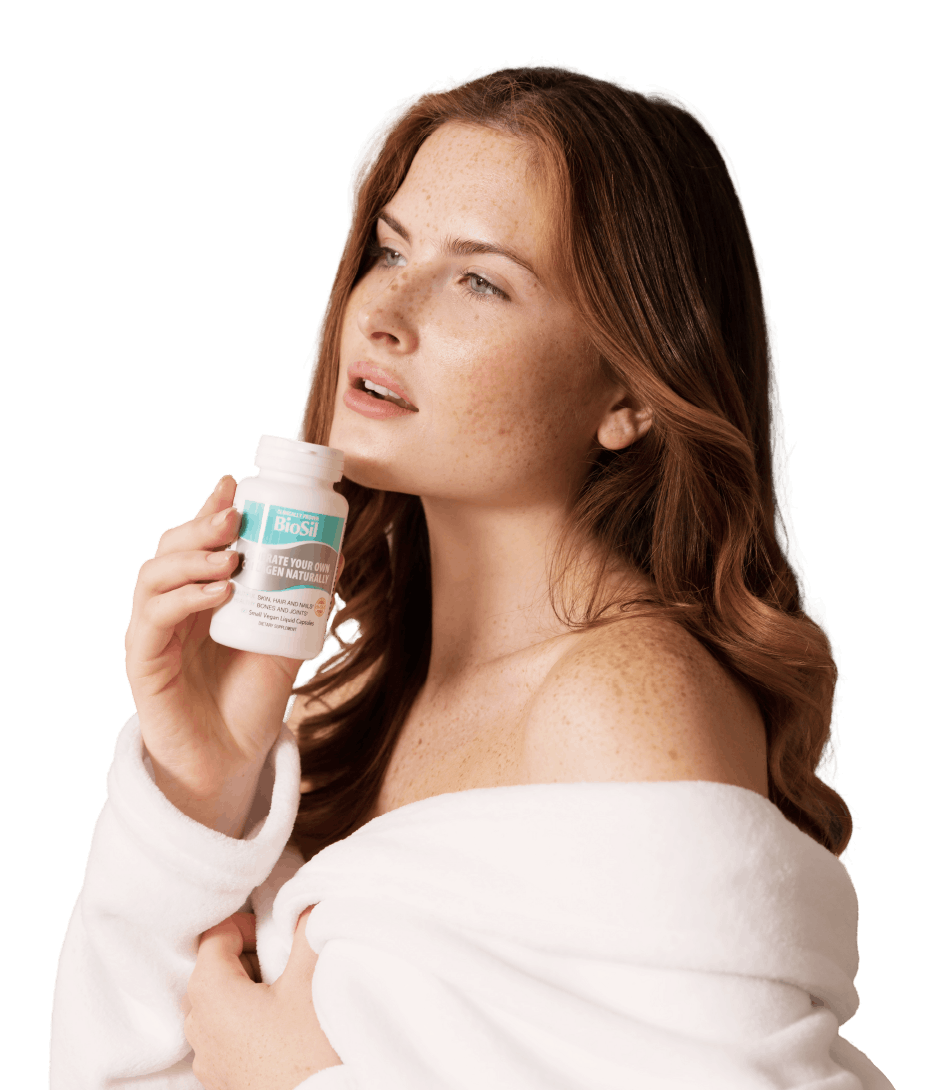 The result? Less wrinkles, radiant skin, luscious hair, and strong nails. Years of clinical trials by American and European researchers haven't only studied and tested Biosil—they've actually proven that it works.
Discover the science behind Biosil
Same same, but different
Biosil comes in 3 different forms
Biosil comes in 3 different convenient forms. They have the same active ingredient and offer the same, proven, radiant results. Find your favorite.
Formulated with care
We're all about transparency. We create products that are effective (clinically proven), safe and clean.
What Biosil will do for you
Glowing skin
•

Diminishes fine lines & wrinkles

•

Improves firmness and elasticity

•

Promotes a plump, bright appearance
Luscious hair
•

Thicker, stronger & fuller hair

•

Healthy shine

•

Reduces fraying and split ends
Strong nails
•

Strong, flexible nails

•

Smooth, fast-growing nails

•

Mend & prevent thinning, peeling, and splitting nails
Don't trust us. Trust the results!
Proven results measured by the Visia Scan – the most comprehensive skin analysis available today.
"The lines around my eyes began to disappear, and my hair and nails began growing faster and healthier!"
After taking Biosil for 4 months, Jenna improved her wrinkle percentile score by 26%! This contributed to a 2-year decrease in her biological skin age! This resulted in her skin looking 2 years younger by analysis of the VISIA scanner.
We're not saying it. You are.
Showing our 4 & 5 star reviews
Recommended by experts from all fields
It's all in the routine
Commit to yourself every day with @biosil_beauty and tag your pictures with #biosil